Industry
BRONZE SPONSORS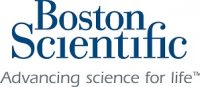 Boston Scientific
25155 Rye Canyon Loop, Valencia, CA 91355  USA
www.wavewriter.com
Investing in innovative products, clinical initiatives, and world-class service, Boston Scientific is committed to leading the way in spinal cord stimulation, deep brain stimulation and radiofrequency ablation by providing better pain relief to a broad range of patients

MEDTRONIC
Route du Molliau 31, Case Postale 84, CH-1131 Tolochenaz, Switzerland
www.medtronic.com
Making healthcare better is our priority and we believe technology can play an even greater role in improving people's lives. In addition to alleviating pain, restoring health, extending lives, we work in partnership with others to create seamless, more efficient care. Learn how we're taking healthcare Further, Together at Medtronic.com.
SPONSORS

EPIMED
13958 Diplomat Dr., Dallas, TX 75324 USA
www.epimedpain.com
Epimed is a development, design, manufacturing and distribution company focusing on standard and unique solutions for physicians with an emphasis on outcomes and safety. We have been creating specialty devices in pain management for over 40 years. Our products include site specific catheters (including the Racz®), RX-2 Epidural Needles, Coudé® Blunt Nerve Block Needles, our full line of R-F™ Products, radiation safety along with physician services and reimbursement support. Epimed is also excited to provide the PainBlocker™ Cryo line of Cryoanalgesia.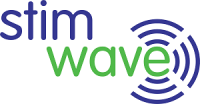 STIMWAVE
1310 Park Central Blvd. South, Pompano Beach, FL 33064
www.stimwave.com
Stimwave is premiering the world's only fully programmable wireless stimulator platform, the Freedom System, for Dorsal Root Ganglion, Peripheral Nerve, Spinal Cord Stimulation featuring the world's smallest, microsize neurostimulator. The Stimwave platform is revolutionizing the industry with sleek, easily wearable options giving patients and clinicians affordable choices for pain management.
ZIEHM IMAGING GMBH
Donaustrasse 31, 90451 Nuernberg, Germany
www.ziehm.com
Founded in 1972, Ziehm Imaging has stood for the development, manufacturing and worldwide marketing of mobile X-ray-based imaging solutions for more than 45 years. Employing more than 500 people worldwide,
the company is the recognized innovation leader in the mobile C-arm industry and a market leader in Germany and other European countries. The Nuremberg-based manufacturer has received several awards for its ground-breaking technologies and achievements, including the Frost & Sullivan Award (various years), the iF Design Award 2011 and 2016, the Top100 award for innovative mid-size companies 2012, the Stevie Awards 2013, 2014, 2015 and 2017, the German Stevie Award 2016 and the IAIR Global Awards 2014 as "Best Company for Innovation & Leadership". For more information, please visit: www.ziehm.com.
EXHBITORS

APEX BIOLOGIX
APEX Biologix is a complete resource for regenerative medicine providing physicians specialized training, comprehensive business services, and premier supplies to improve their practices and enhance the lives of the
patients they treat.

COMEDICAL B.V.
Gieterijstraat 46 – 47, 2984 AB Ridderkerk, The Netherlands
www.comedical.nl
CoMedical – Cosman Service Centre is based in the Netherlands in Ridderkerk nearby Rotterdam. CoMedical is a specialized medical company that focuses on development and distribution of Radiofrequency equipment as well specific catheters, needles for the minimal invasive treatment of Chronic Pain and we publishing books for pain management. CoMedical has an interactive relationship with anesthesiologists, neurosurgeons, pain managers, research and industry. We are exclusive distributor for Oakworks Medical Fluroscopy Tables, Cosman G4 RF Ablation, iMedicom, 3B Scientific, Cathay Manufacturing Corp & CoMedical RF products. CoMedical is also the publisher of the 3rd Edition of Manual of RF Techniques of Dr. Charles A. Gauci MD. FRCA. FIPP. FFPMRCA. Since the eightees Enrico Cohen founder and CEO of CoMedical is involved in minimal invasive surgery and specialized on pain management. Since many years he cooperate with Cosman medical (Radionics) in R&D, Service and Sales. CoMedical Team can provide products, training for you and your staff service and repair for your RF equipment. The CoMedical team has over 25 years experience in pain management.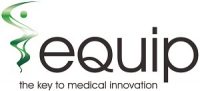 EQUIP MEDIKEY BV
Edisonstraat 16J, 2809 PB Gouda, The Netherlands
www.equip.nl
Equip Medikey, the key to medical innovation At our booth you will find the following revolutionary Pain Management products and devices:
• TOP TLG-10 RF generator with STP and TC PRF, the new Pulsed Radio Frequency for Pain Management.
• TOP NeuroPole SC-K, the 2-in-1 thermocouple temperature control RF needle.
• TOP NeuroPole SCU, the echogenic 2-in-1 thermocouple temperature control RF needle, for a clear view with ultrasound.
• EPI-C epiduroscopy, the first and only epiduroscope without any cross-contamination risks.
• EXAPAD, the ultrasound device expendable with the 7StarScope, a revolutionary endoscopic cannula of 18G.
INOMED MEDIZINTECHNIK GMBH
Im Hausgruen 29, 79312 Emmendingen, Germany
www.inomed.com
inomed develops and manufactures state-of-the-art products and treatments in the fields of intraoperative neuromonitoring (IONM), functional neurosurgery, pain therapy and neurological diagnostics. inomed, working
with leading clinical innovation leaders around the world, delivers high-quality reliable products for routine clinical use.

METRUM CRYOFLEX
Kolejowa 16A, 05-092 Łomianki, Poland
www.metrum.com.pl
METRUM CRYOFLEX is a well-established European manufacturer of medical devices. First products launched on the market in 1992 were cryosurgical devices – Cryo-S series. During last 26 years the company has produced and sold more than 10 000 units (cryosurgery and lasers) on the global medical market. More than 7000 private clinics are using our devices in over 50 countries worldwide. Cryo-S Painless cryosurgical unit with fluent control
of freezing cycle by a microchip system is the most advanced device of its type in the world. Cryo-S Painless device is designed for the purposes of cryoanalgesia (cryoneuroablation of peripheral nerves). The cooling agent is CO2. The unit is equipped with a builtin neurostimulator. Single-use and reusable cryoprobes can be used with the device (16-21 GA).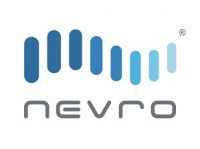 NEVRO
1800 Bridge Parkway Redwood City, CA 94065, USA
www.nevro.com
Nevro is a global medical device company focused on providing innovative therapies that improve the quality of life of patients suffering from chronic pain. Nevro's Senza® spinal cord stimulation system is an evidence-based
neuromodulation platform developed for treating chronic pain and the only SCS system that delivers Nevro's proprietary HF10TM therapy.

STRYKER INTERVENTIONAL SPINE
1901 Romence Road Pkwy, MI 49002 Portage, USA
www.strykerivs.com
Stryker is working hard to make healthcare better by investing in reimbursement tools, educational materials and training events that are an investment in you, our customer. We provide the most advanced medical
technology for interventional spine procedures. As we share this patientcentered focus, you can trust Stryker's product portfolio for vertebral augmentation, vertebroplasty, radiofrequency ablation, disc diagnostics and
decompression treatments for disc herniations. From the office to the operating room and every stop in between, we're here to serve you with a portfolio built on innovation and a legacy of customer support.